Replacing aging comfort conditioning equipment a gas fired heat pump
Homeland Security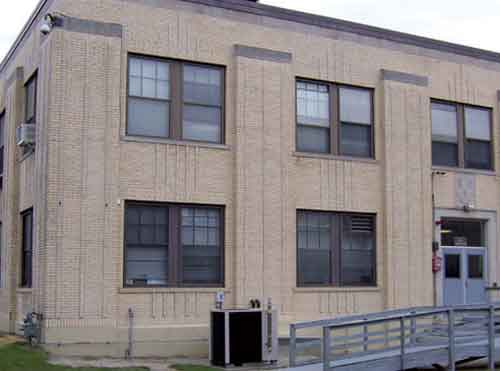 When it became necessary to start replacing aging comfort conditioning equipment a Robur gas fired heat pump was selected to heat and cool a portion of the State Building that houses critical State Agencies. Homeland Security, the State Police and the Department of Health are located in this building in Hartford, Connecticut. With all these important services located in the same facility, care was used in selecting a comfort conditioning unit that would always be ready to supply heating and air conditioning. The choice was the Robur gas absorption heat pump, model GAHP-AR, which supplies hot water for heating and chilled water for cooling. In addition, other benefits of the unit made the selection easy:
renewable energy: the gas heat pump takes heat from the outside air during the coldest days of winter, removing heat from the air even when outdoor winter temperatures are as low as -20 ºF. RENEWABLE ENERGY can provide up to 34% of the unit's total heating output;
heating efficiency: rated at 126% because the heat pump only requires a gas input of 95,500 Btu/hr to produce an output of 120,400 Btu/h;
The Robur GAHP-AR provides the State with an air conditioning system that redices demand on the electric grid by over 80% when compared to a code compliant electric air conditioners. Robur's model GAHP-AR unit has a demand of only 0.75 kW for a nominal 5-tons of cooling.
With a unit that can supply chilled water as low as 37.4 ºF and hot water up to 140 ºF the designer has the flexibility to utilize multiple fan coils throughout the space to be conditioned.
The State Emergency Facilities building has a conference room and a small office. Each area utilizes a small air handler with short ductwork runs to providing heating or cooling.
Zoning was simple with each area having it's own thermostat that controls the water flow to the air handler and the operation of the fan.