Cooling for the food production process: modularity with continuous service guaranteed
Reginella d'Abruzzo Dairy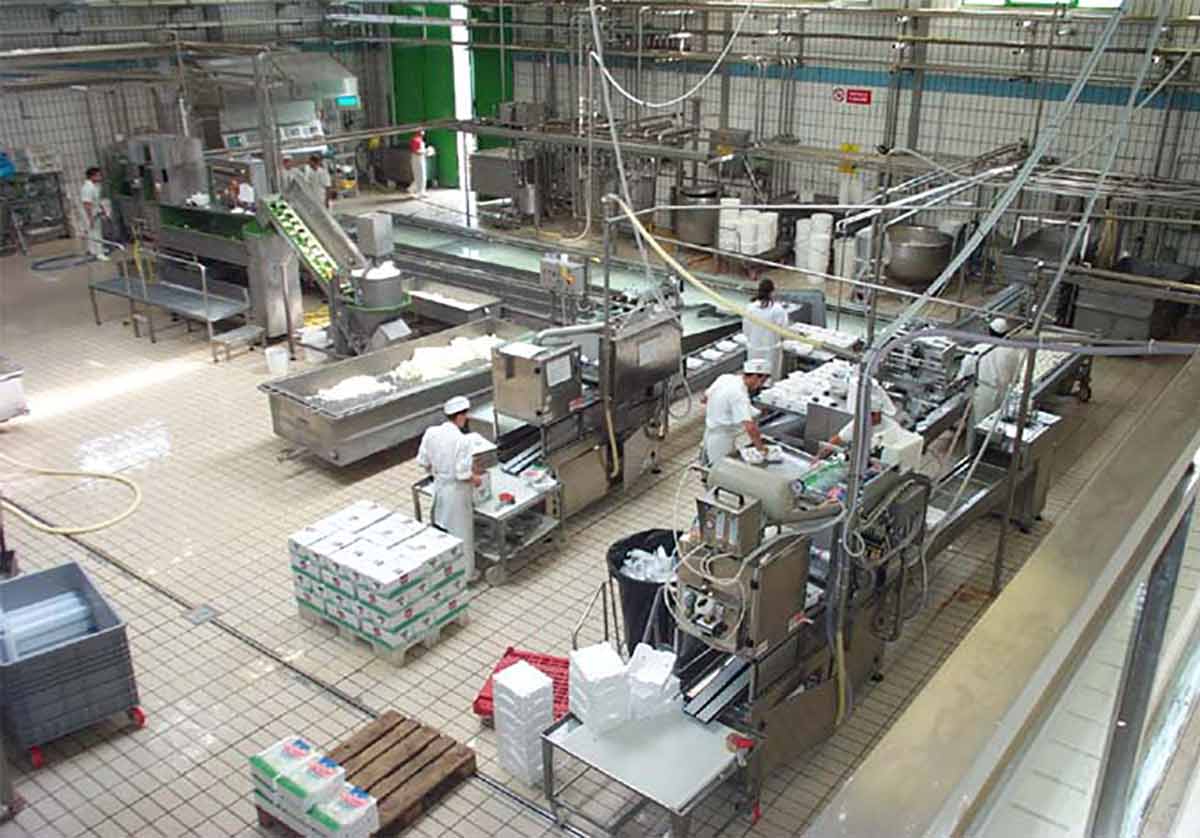 The cooling equipment at this facility is used to keep milk at a constant temperature during post-pasteurization.
This process involves the continuous cooling or production of chilled water down to 17.6 °F.
When the aging electric cooling system at this operation was near its useful life the facility's management team was interested in more than a conventional electric replacement unit.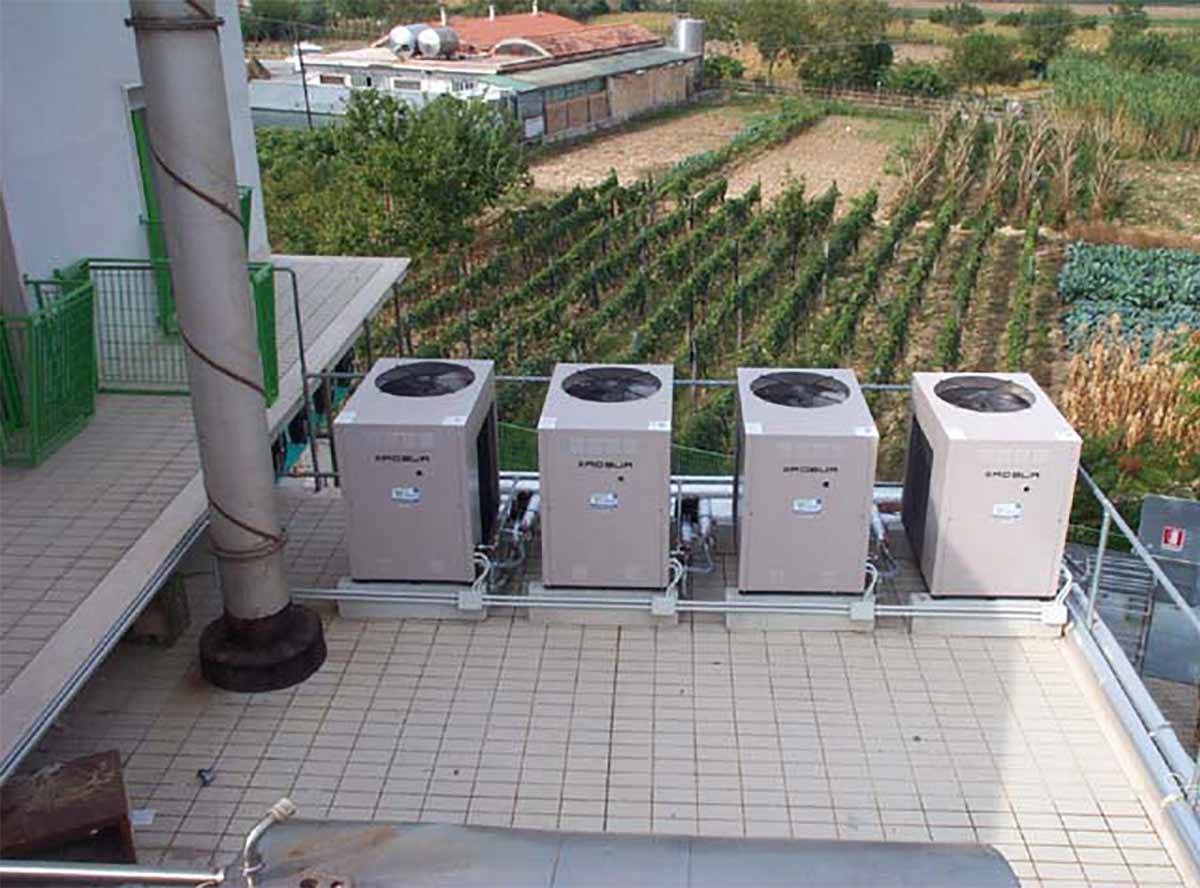 Their goals were as follows:
Reduce operational costs due to high electric rates.
Reduce service costs due to frequent maintenance and multiple moving parts.
Use green equipment.
Eliminate the use of harmful HCFC refrigerants.
Free indoor space.
The management's search led them to Robur's gas absorption cooling technology. Eight Robur units could provide an operational savings approximately 40% lower than the electric units and an electric consumption lowered by 88% using natural gas as their primary energy source.

Given the above savings, a new cooling system with eight Robur gas-fired chillers, model ACF60-00 LB, were installed. These units produce chilled water down to 17.6 °F.
This chilled water is pumped and stored inside a 3,200 gallon water tank and then transferred to a plate heat exchanger where milk is cooled down to 39.2 °F.
Management at the facility attained several of their goals by utilizing Robur units:
Minimal mechanical parts in the refrigerant cycle: low maintenance cost.
Outdoor installation: more indoor space available for industrial purposes.
Ammonia/water absorption cooling process: green refrigerant and no HCFC's.
Modular chiller configuration: staging economies, complete flexibility for capacity control, redundancy and greater reliability.
Single Phase requirement.