Geothermal gas heat pump for air conditioning of public housing
Benny Farm
Heating BTU/h range
between 170,000 and 410,000 BTU/h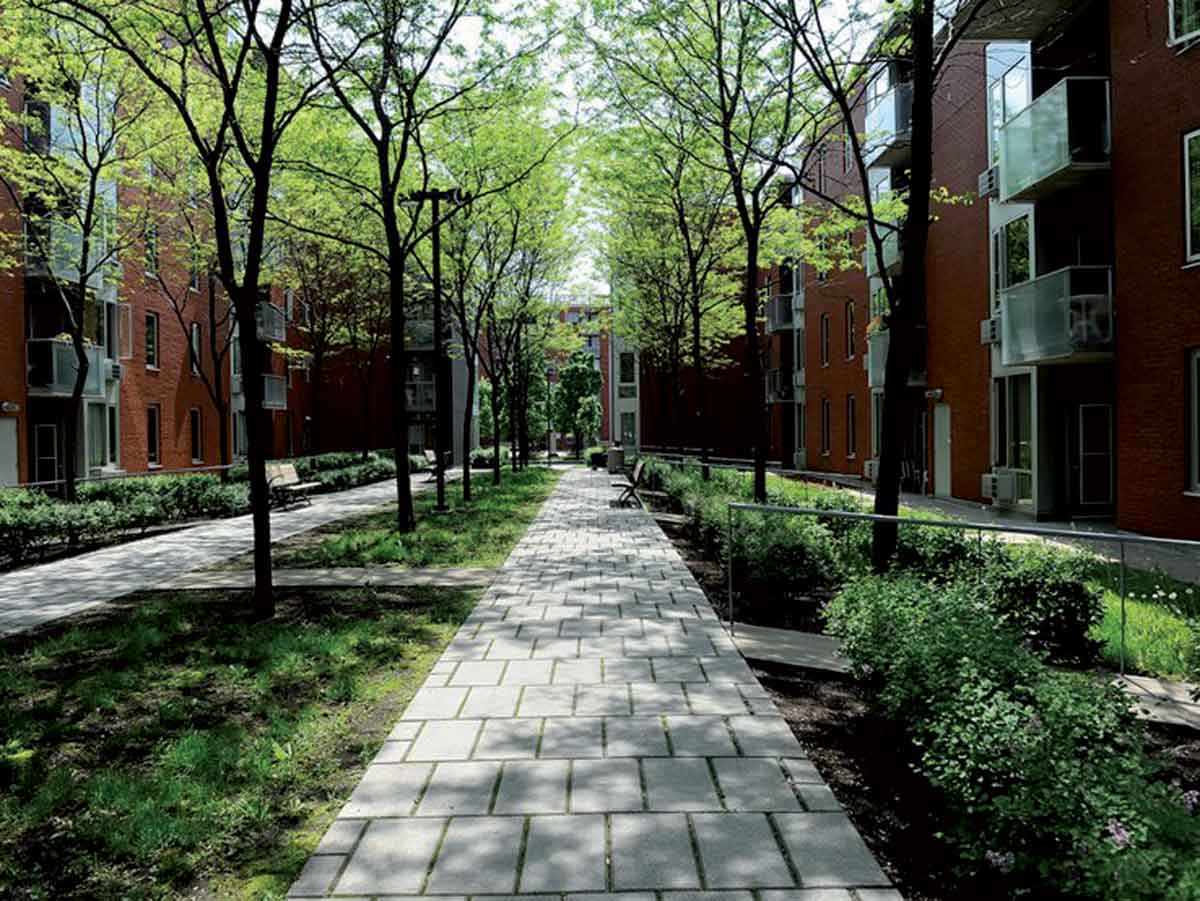 The project provides a protocol for construction that reduces greenhouse gas emissions, potable water use, the production of waste water, and the production of solid waste through retrofitting, reuse and waste diversion.
Building and Facility protocols focus on reuse, heightened air quality, durable construction, and energy efficient envelopes.
Energy systems involve geothermal heat exchange, hybrid glycol/electric solar power, radiant heating, and both air- and water-based heat recovery.
Geothermal heat exchange is obtained using Robur GAHP-W LB.
These are the only ground source heat pumps operating on a gas fired water-ammonia absorption cycle which combines the advantages of geothermal systems heat recovery with the advantages of gas fired appliances.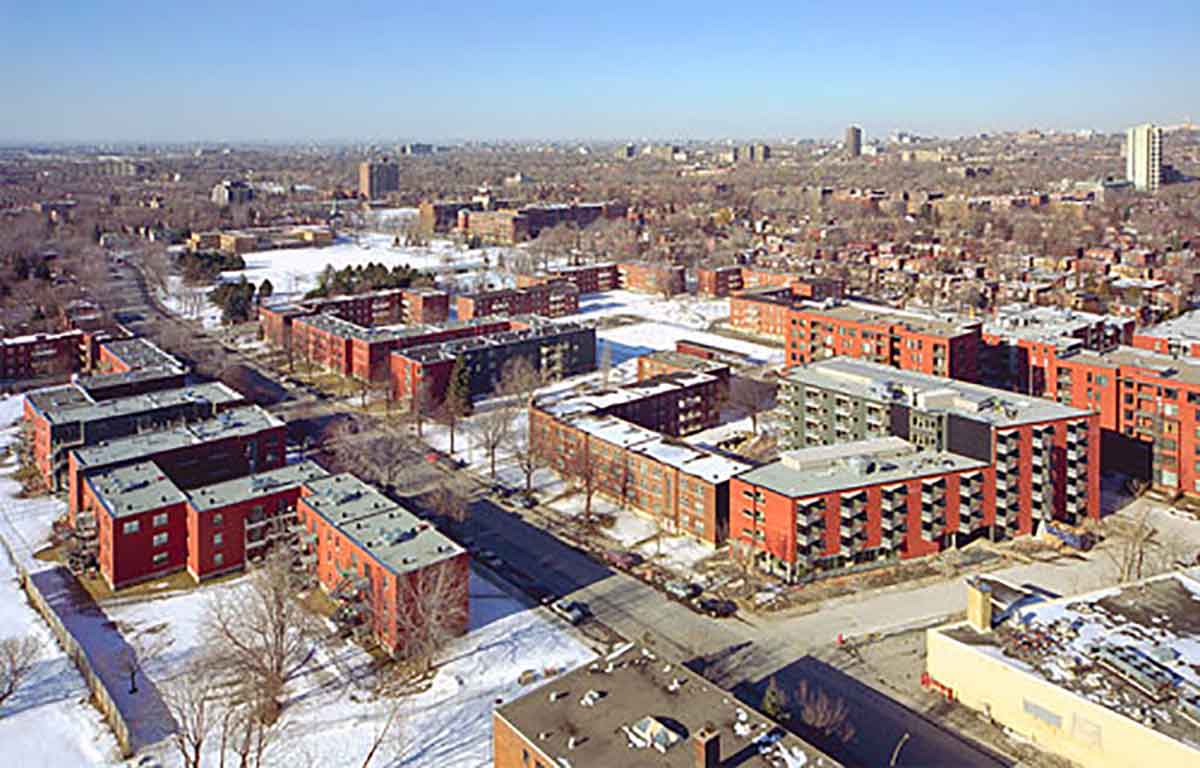 Robur GAHP-W LB supplies hot water up to 140 °F and chilled water down to 23 °F, recovering renewable energy from the ground with heating efficiency up to 125% (on HHV).
Water systems involve greywater and storm-water reuse, wetland treatment and percolation, and sub-grade water-table recharge.

These systems are interconnected and mutually dependent.
All systems contribute to the sustainable and continued development of Benny Farm, and all systems increase the quality of life for the users.
Most energy comes from renewable sources, so partners are significantly protected from increases in energy costs.