GA AYF
Absorption Chiller Heater Packaged powered by Natural Gas
For Cooling and Heating.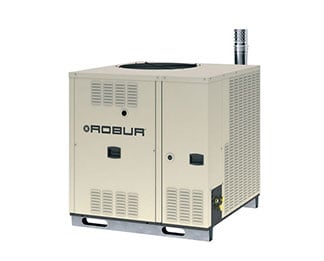 Benefits
A single unit for air conditioning, heating and production of DHW production.
Extremely low electricity consumption: saving up to 87% of electricity compared to a traditional electrical system, no additional energy, no modification of electric cabin.
Single Phase Power.
Smaller Generator Requirements for applications requiring off grid power or emergency cooling and heating.
Complete system flexibility and modularity to increase the Seasonal Performance Factor: multiple links available (RTYF units).
High reliability due to few moving parts inside the units.
Easy Maintenance, similar to gas fired boilers.
No Water Consumption. No cooling tower and related water treatment and maintenance.
Outdoor Installation. No need for indoor equipment room.
TK: for use on a year round basis; this unit's refrigerant charge and accumulator allow for extended running periods and operation at low ambient conditions down to 10 °F.
Year-round air conditioning and DHW production in residential, light commercial and industrial applications.
Controlled temperature rooms (computer rooms, laboratories…).
AYF ST
AYF TK
Nominal cooling output
60,500 BTU/h
60,500 BTU/h
Nominal heating output
110,900 BTU/h
110,900 BTU/h
Outlet water temperature
maximum in heating mode
185°F
185°F
minimum in cooling mode
37.4°F
37.4°F
External air temperature in cooling mode
maximum
120°F
120°F
minimum
32°F
10.4°F
External air temperature in heating mode
maximum
116.6°F
116.6°F
minimum
-20°F
-20°F
Voltage
230 V - 60 Hz

Due to continuous product innovation and development, Robur reserves the right to change product specifications without prior notice.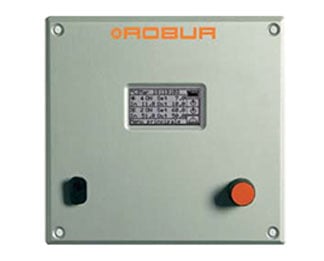 Direct Digital Control (DDC)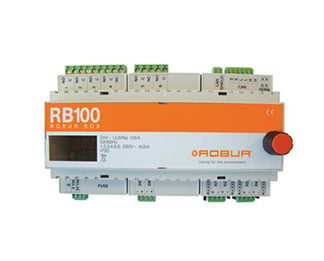 Robur Box 100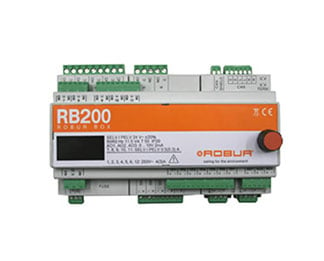 Robur Box 200