Pre-heating of the swimming pool and air conditioning of the hotel rooms with a single heat pump
Hotel Flora
Product
GA ACF
GAHP WS
Condensing boiler AY
Link Preassembled group
Product range
Gas chiller
Gas-driven heat pump
Condensing boiler
Preassembled group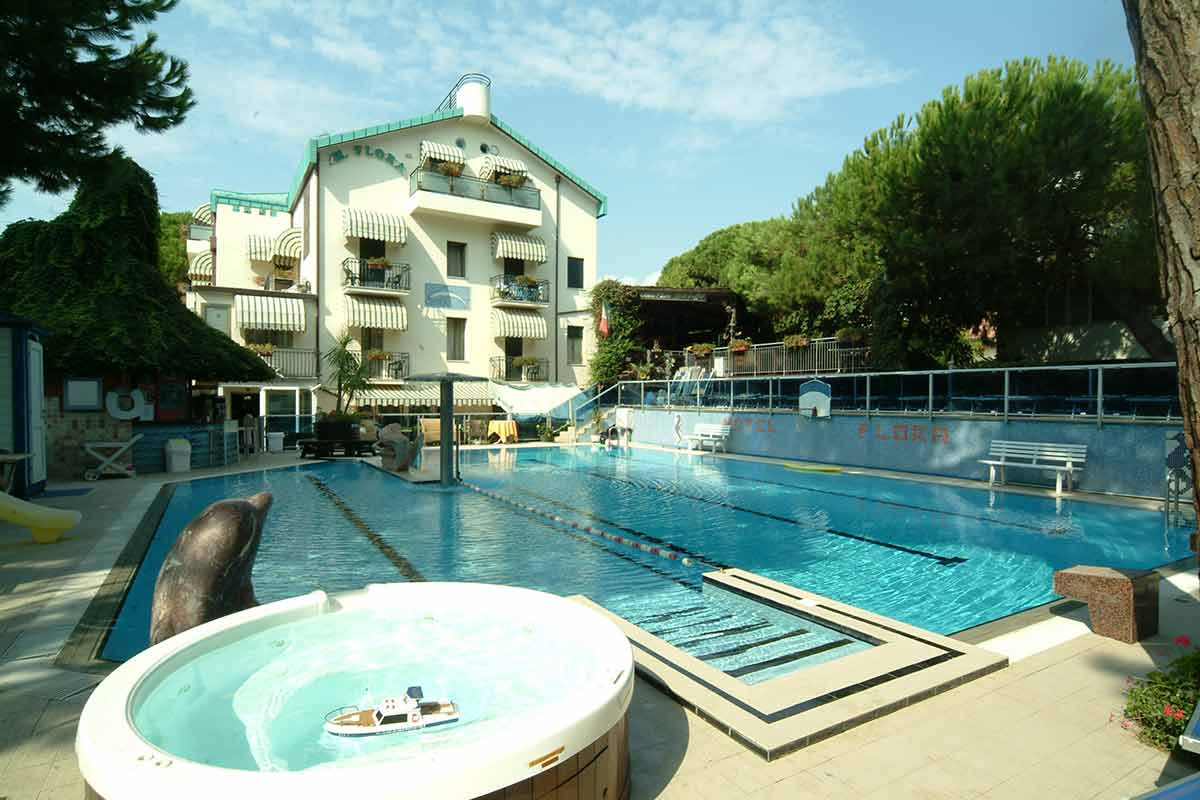 The structure is about 3.500 square meters, made on 3 floors, all conditioned by Robur machines.

The structure consists of 50 rooms, the living room and the dining room with another 500 square meters, plus there is the gym with 250 square meters and the sauna with Turkish bath.

We chose Robur machines mainly because when you exceed a tot of kilowatts you are forced to build an electrical substation, in this way instead, with the machines that works with natural gas, it was not necessary and there is a saving on the installation of the electricity cab, since we were already around 60 kilowatts at peak times between swimming pool, laundry, kitchen, gym, saunas and with the high consumption of lights in the evening.
Mr. Armando Allegri, owner of the hotel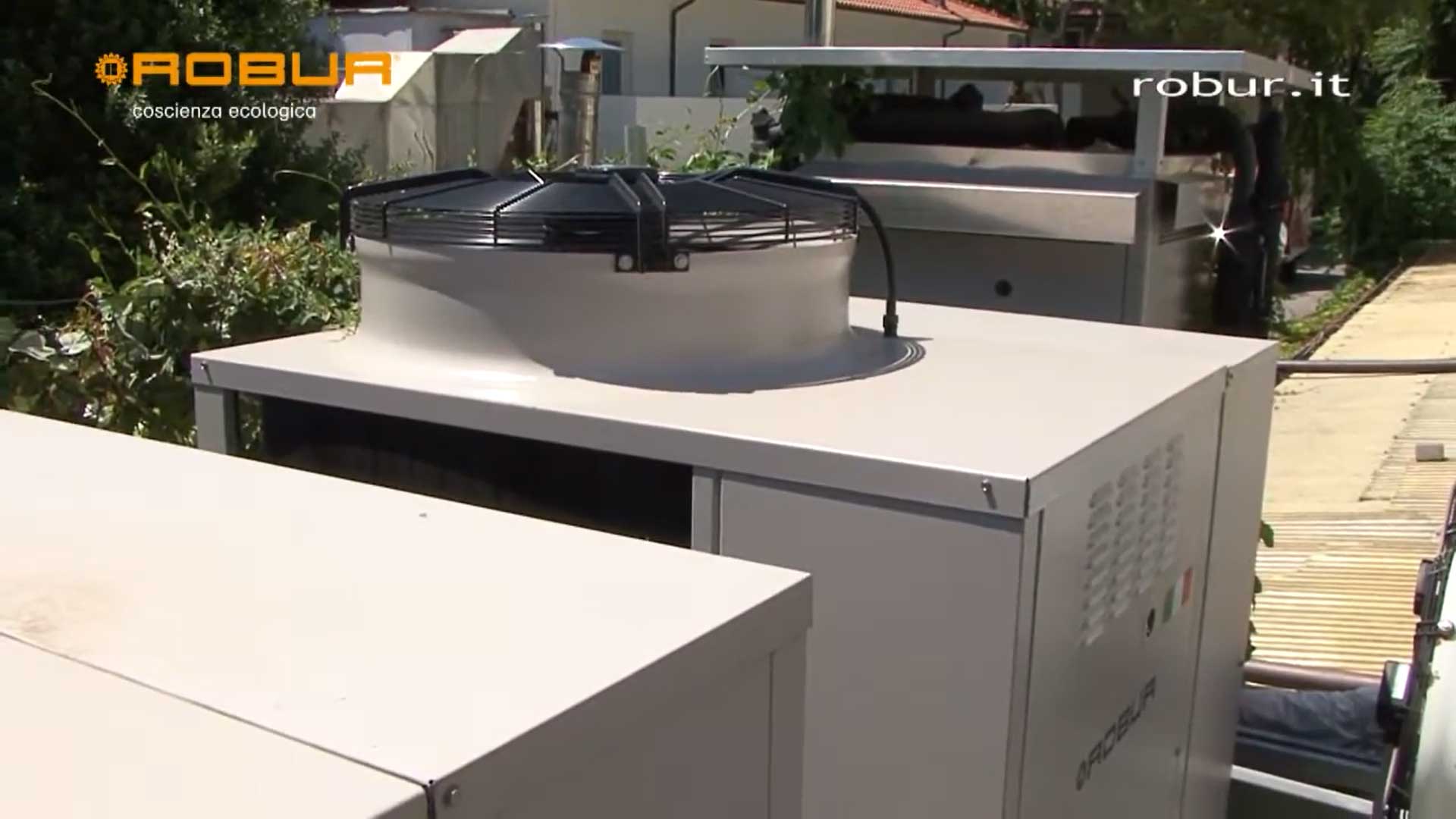 The Robur plant is structured with two air-water machines that also produce hot water in winter, which is essential since we are open all year round, and a water-water machine that we need to produce cold water for the conditioning of the rooms and for the production of hot water to heat the swimming pool.

We are satisfied because in this way we can use one of the swimming pool heating or the cold for the rooms for free, with consequent important energy and cost savings, also obtained thanks to the absence of the thermal power plant due to the use of methane gas as primary energy.
Mr. Armando Allegri, owner of the hotel