Condensing boiler AY
Condensing boiler for outdoor installation
Ideal complement to Robur High Efficiency Heating Systems.
For the production of hot water up to 80 °C.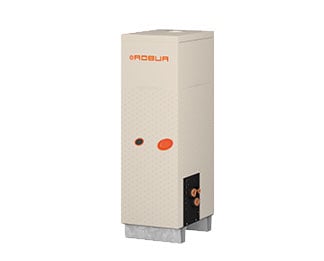 Benefits
Heating and production of hot water up to 80 °C.
Ideal complement to Robur gas absorption chillers and heat pumps, in particular to:

provide peak power when climatic or economic conditions demand it;
complete the heating of domestic hot water production;
support them in supply to the A.H.U.

Controlled size for easier, quicker, and more economic transportation, handling and installation, outdoor installation too.
Can be hydraulically and electrically coupled in one modular solution operating in cascade.
Customized pre-assembled groups Link on demand: for configurations of more power or combined with Robur gas absorption chillers or condensing boiler.
Energy class ErP (55 °C operation): A
Nominal heating capacity: da kW 34.4
Efficiency (100% of the load - 80°C-60°C): 98.6
Efficiency (100% of the load - 50°C-30°C): 104.6
Nominal electrical power: kW 0,18
Ambient temperature operating range: -20/45 °C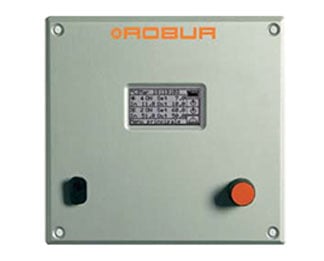 DDC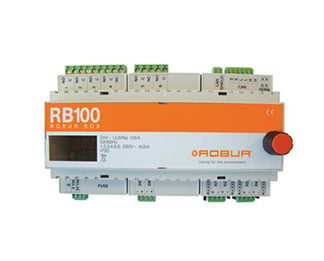 Robur Box 100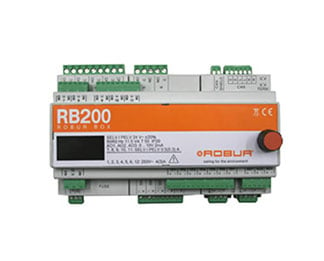 Robur Box 200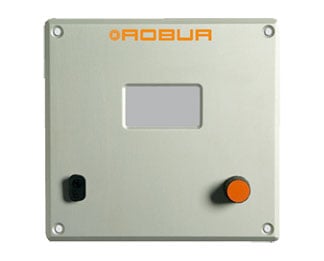 Pannello Comfort Control Interface (CCI)
Professional user literature