Rooftop installation of natural gas heat pumps in the historic centre of Milan
Manzoni 44, multi-family house in Milan
Product range
Gas-driven heat pump
Gas chiller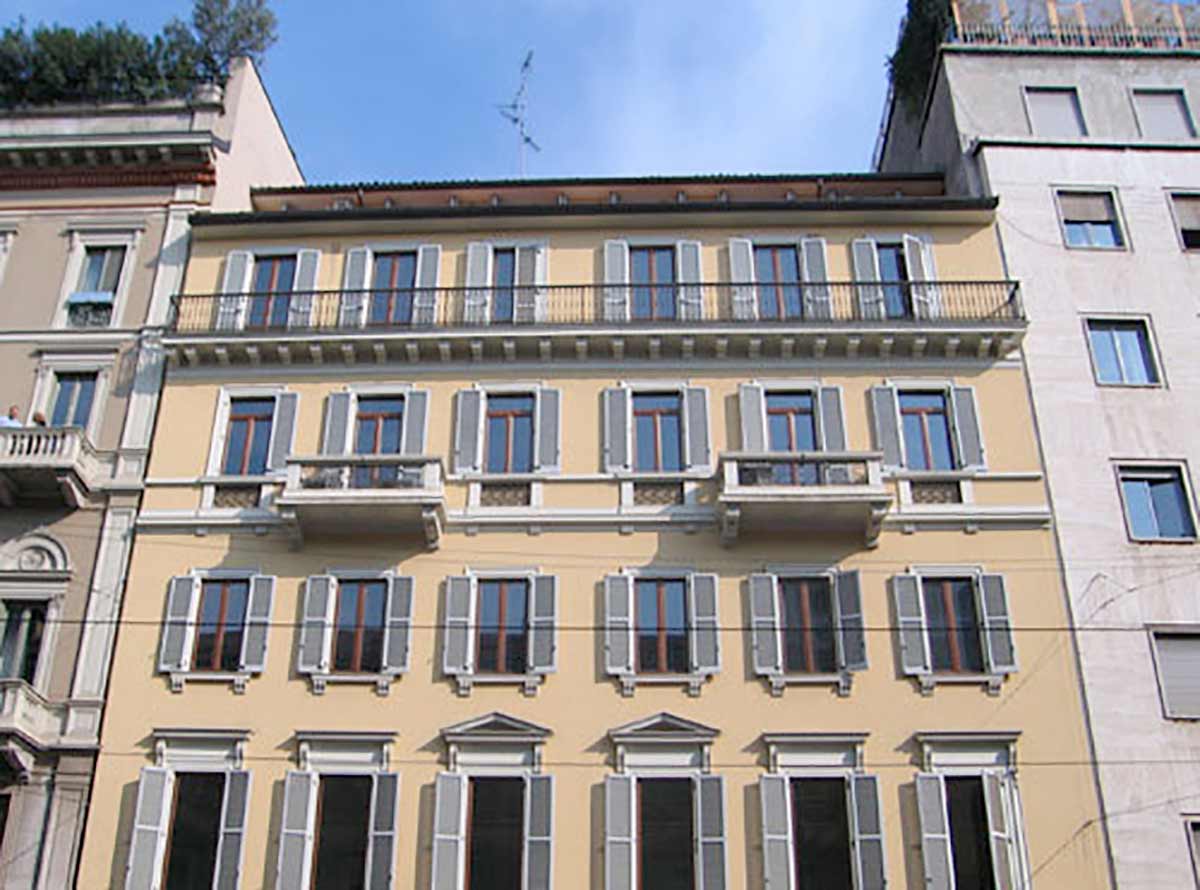 The property is placed in the historic center of Milan, near Via Montenapoleone and Via della Spiga, the main streets of the "Fashion District", one of the most prestigious areas in Milan.
The historic building, dating back to the nineteenth Century, is home to prestigious residences, offices, showrooms and retail spaces.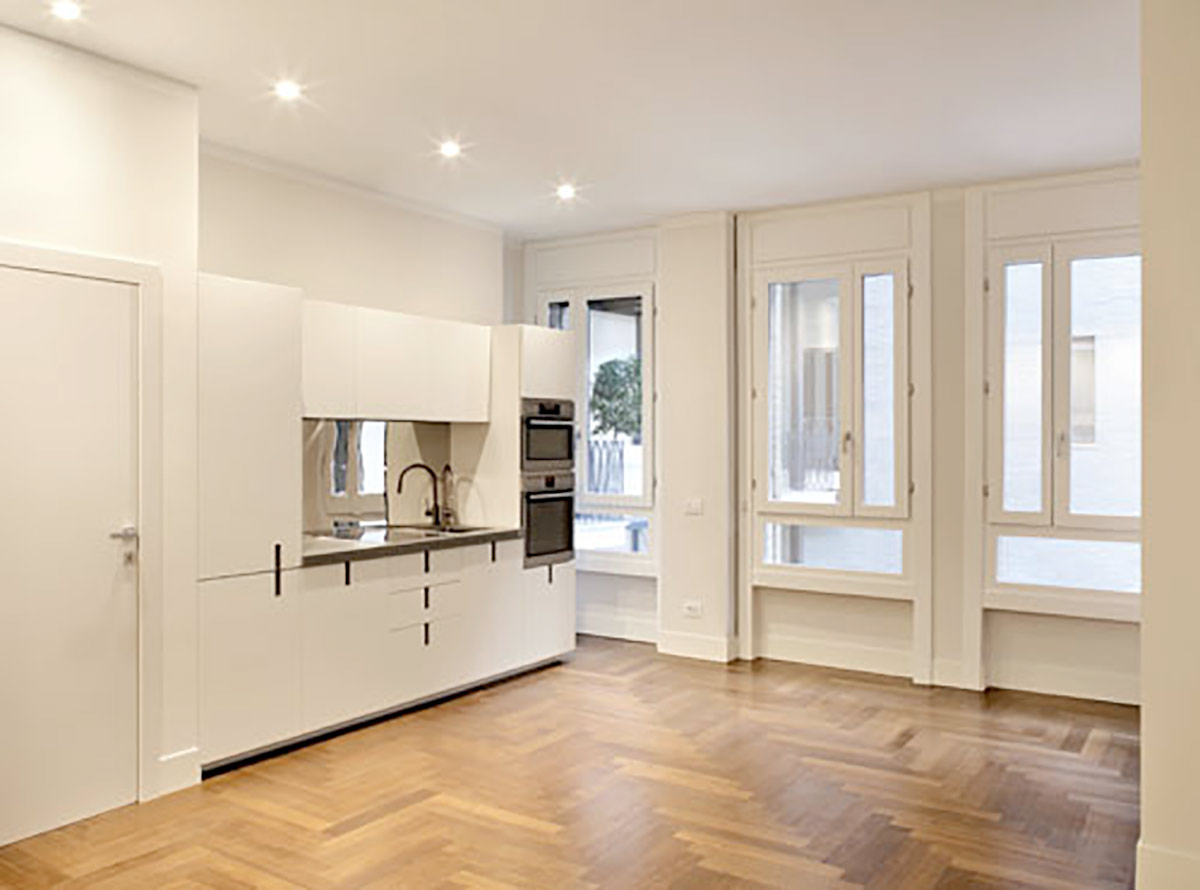 The plant room has been recently retrofitted with Robur units, unveiling its advantages in terms of flexibility (the units are placed on the roof, avoiding taking up valuable space indoor).
Robur solution, powered by natural gas, has also avoided an expensive upgrade of the electric meter.
The plant is composed of:
14 reversible gas absorption heat pumps + air-source renewable energy Robur GAHP-AR;
6 gas absorption chiller-heaters with heat recovery Robur GA ACF-HR;
3 gas condensing boilers Caldaria Condensing.

Here are the numbers of the 14 reversible absorption heat pumps running on natural gas + renewable aerothermal energy installed at the building in Via Manzoni 44:
| | |
| --- | --- |
| Renewable energy used | 1.193.150 kWh/anno |
| Carbon dioxide emissions avoided compared to boilers | 391,6 tonnellate |
| Less cars on the road | 178 |
| Planting of trees | 53.519 |
| Savings in Tons of Oil Equivalent (TOE) | 186,2 |