The first condominium in Class A Gold in Milan thanks to Robur air conditioning
Type A Building in Milan
To obtain Class A Gold CasaClima it was necessary to pay the utmost attention to technological systems.
For this reason, the engineering study has thought of a system capable of obtaining maximum efficiency in heating, limiting electricity consumption in air conditioning to a minimum.
They therefore opted for a central heating system consisting of two reversible absorption heat pumps running on natural gas and Robur renewable aerothermal energy.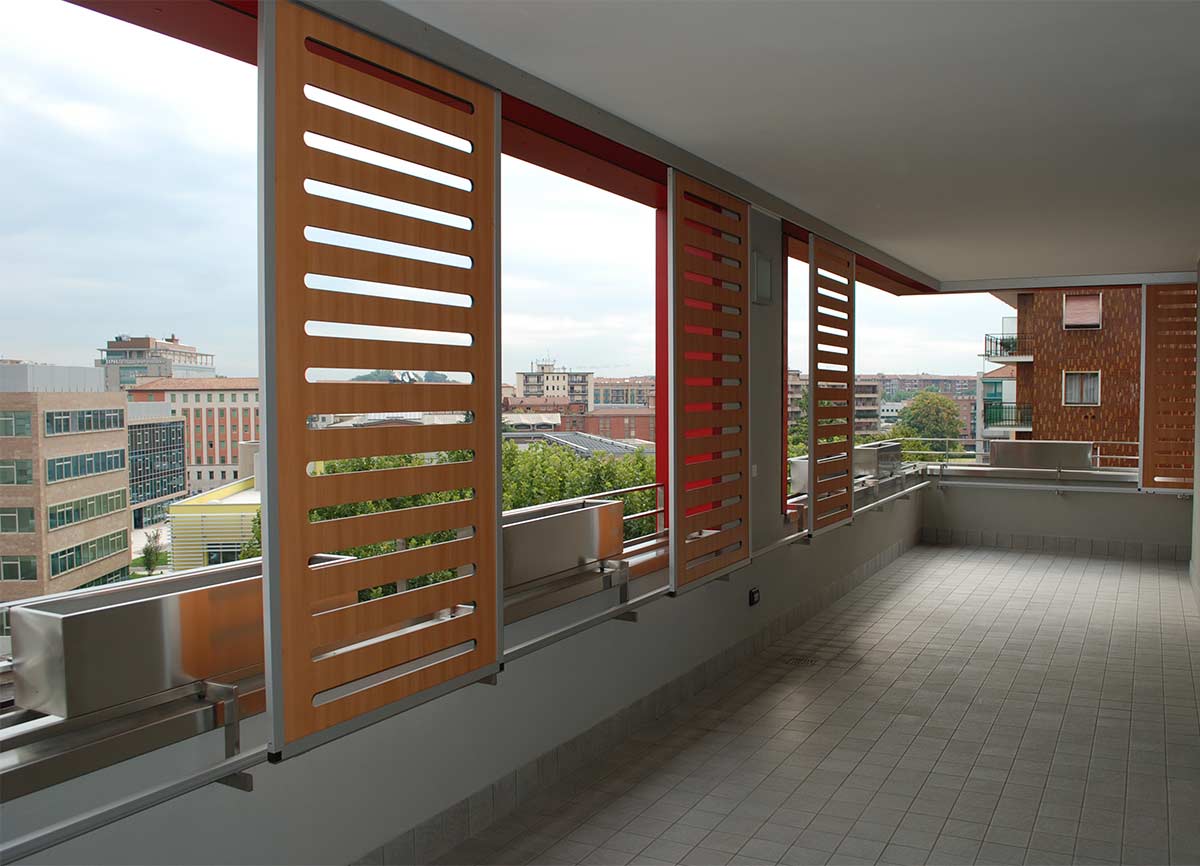 The two units are able to produce approximately 70 heating kW and 35 cooling kW total, feeding a radiant floor system.
The very high efficiency of these units in the winter phase contributed to achieving the required energy class.
The system is integrated with a condensing boiler, solar panels for the production of domestic hot water as well as a photovoltaic system that responds to the electrical needs of the common parts.

Robur GAHP-AR heat pumps therefore take on the burden of being the "heart" of the "centralized and accounted" system of this building.
The choice of adopting advanced systems based on the exploitation of renewable sources, the use of passive strategies and high-quality insulation has made it possible to drastically contain energy consumption, limiting it to only 22.5 kWh / sqm, thus making it worthwhile to the building the CasaClima A Class Gold certification.