Two-family house with savings and comfort measured thanks to K18 and Robur system controller
Duplex home in Fino del Monte
Application
Detached and semi-detached villas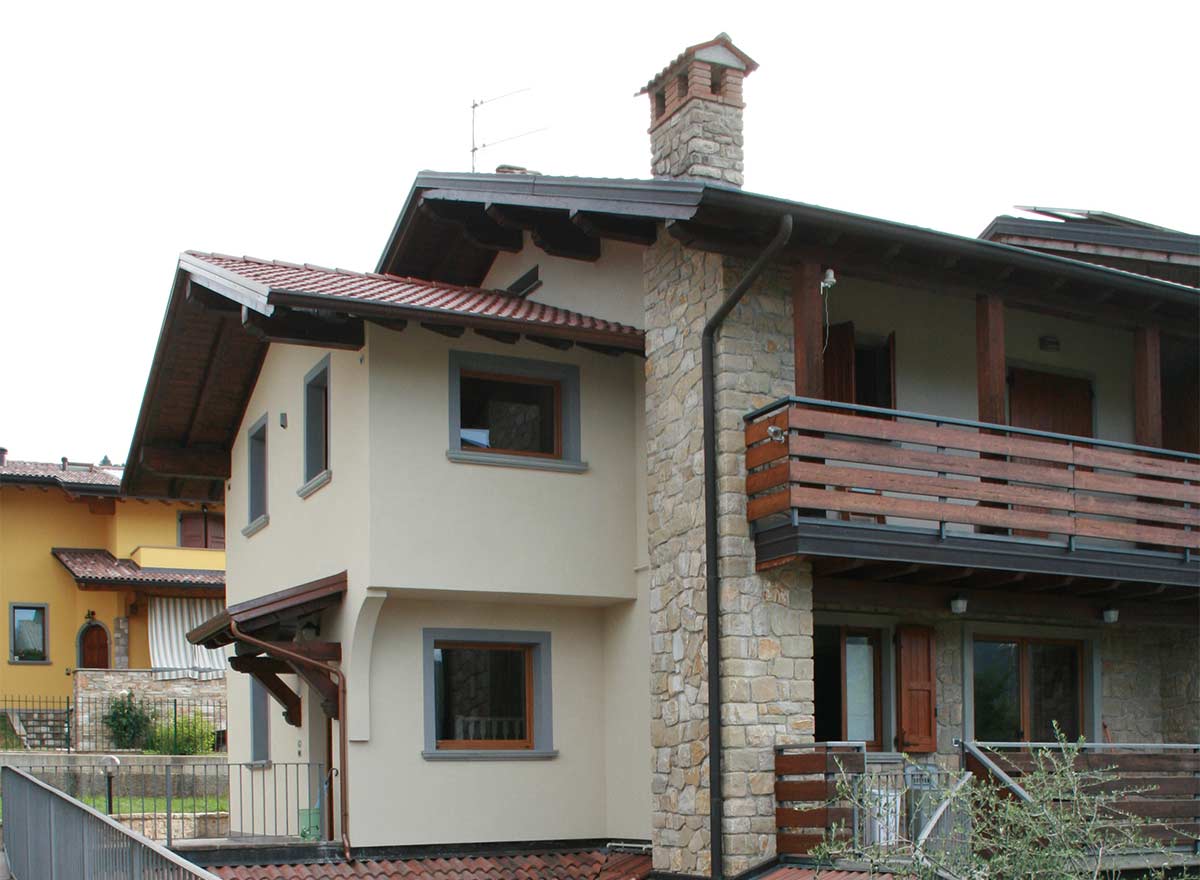 This semi-detached house, on 3 levels for a total area of 160 square meters, dates back to 1994.
The Robur K18 gas heat pump with high efficiency circulator and 200 liter puffer replaces the old boiler for the heating service.
Distribution takes place with a medium temperature aluminum radiator system.
The regulation of K18 with climatic and comfort curve of the three zones is managed and optimized by the Robur system controller.
The testimony of the owner, Daniela Faccanoni:
For our home we wanted a naturally efficient heating system in harmony with the environment. But simple. It is also reliable in winter temperatures as low as -15 ° C. Our installer recommended the K18 heat pump to us. No renovations were necessary and Robur kept its promises: 40% savings!