Gas air conditioning for international offices
New York Department of Sanitation
Product
GA ACF TK
Link Preassembled group
Product range
Gas chiller
Preassembled group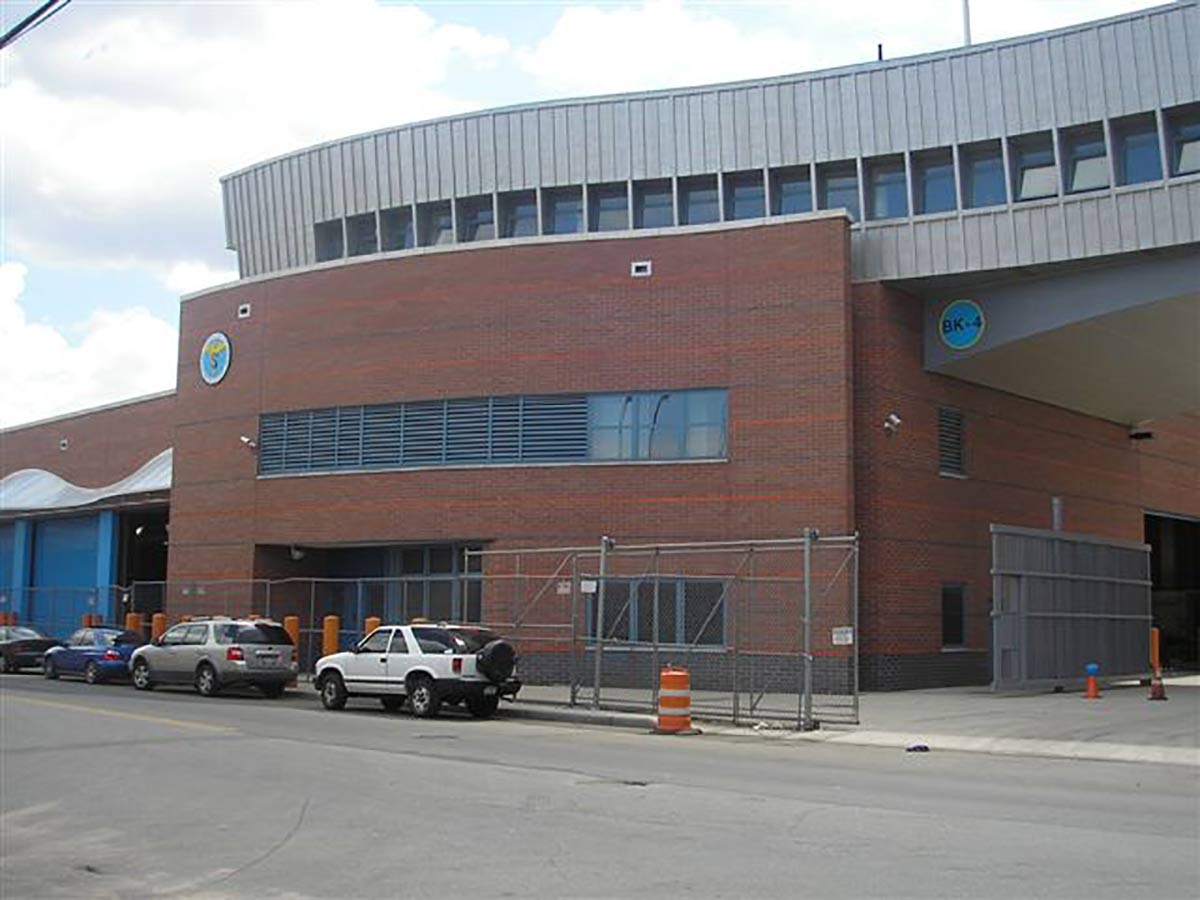 The project, comprised of two buildings situated along a common service road, houses the sanitation vehicle garage and maintenance facilities for the Brooklyn Community Districts 1 and 4, as well as the Borough Administrative Offices. These buildings also accommodate employee facilities, a salt storage shed, and parking areas.
Vehicular and pedestrian traffic circulation through the site and buildings is designed to facilitate the movement of a large number of trucks through the garages, while maintaining access to repair bays. Sanitation vehicles drive down the service road to access rear entrances of both garages. Once inside the garages, the trucks are stored, fueled, washed and repaired for the next day's activities.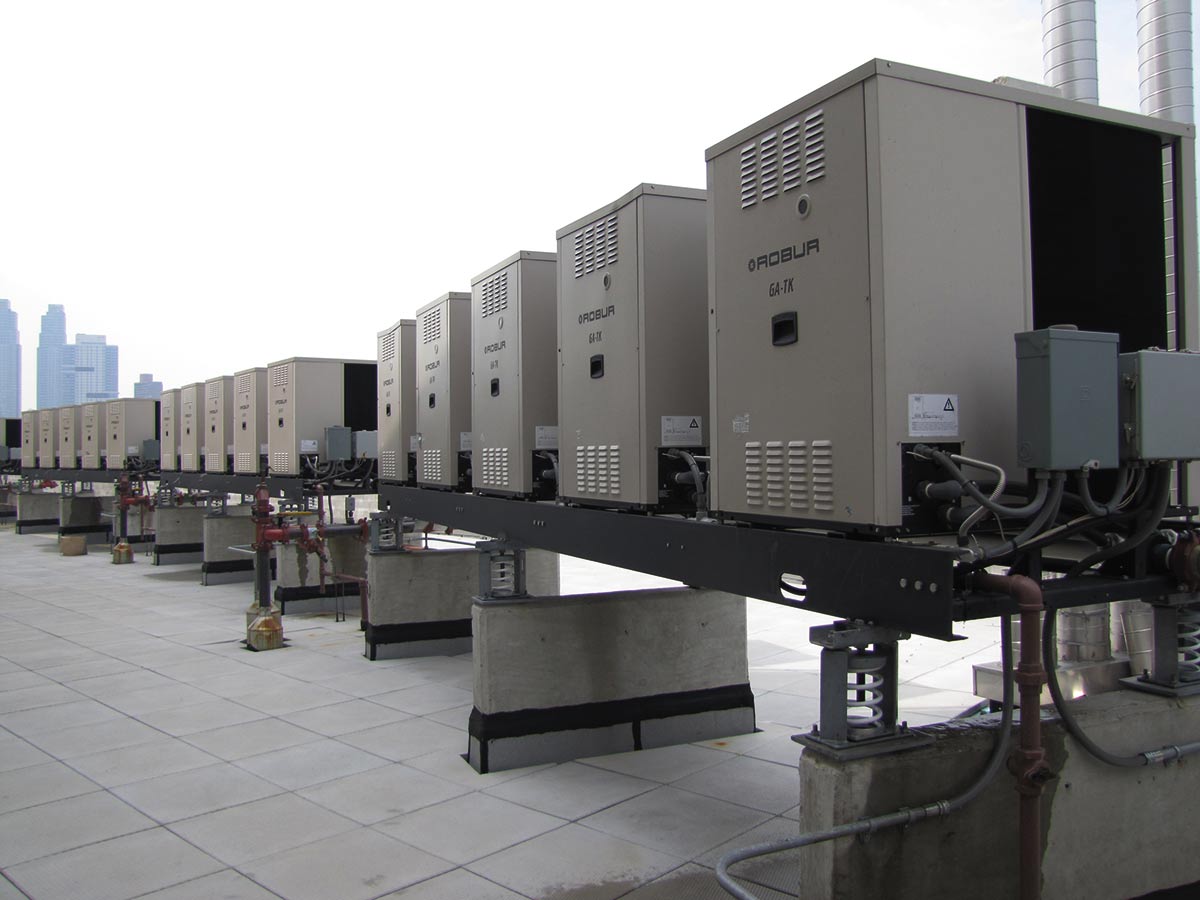 The heating, ventilation and air conditioning system (HVAC) design requirements called for the induction of clean air at locations where personnel occupy the building, and for removal of the contaminated air away from the employees and near the areas where emissions are produced. The design effort focused not only on meeting and exceeding the client's performance requirements, but also on minimizing energy use and simplifying the system's components, operation, and maintenance.
At the client's request, the project avoided specifying overly complex and costly components, such as heat recovery features or fully automated control systems. Four modes of the facility's operation that called for different settings of the HV system were defined. The modes vary depending on the occupancy levels, presence or absence of running engines, and the quality of the indoor air. For each mode of the garage operation, there is a dedicated system setting that provides required environmental conditions while minimizing energy use.
This approach reduced both the first cost of the system and the energy consumption. The system consists of relatively simple and low-maintenance supply and exhaust fans that operate at different air exchange volumes, depending on the garage operation mode.

Major benefits:
Healthy and comfortable environment.
Optimize ventilation by directing clean air to occupants at 5'-0'' level.
Low first cost.
Low energy use.
High reliability.
Minimize maintenance and service.
Area 235,000 sq. ft. Conditioned & unconditioned space.
Energy distribution system.
Chilled water to air handling units.
Unit number and type:
6 RTCF300 Modular Chillers – 75 Tons located on each building
Nominal cooling capacity 1,800,000 Btu/hr – Nominal 150 Tons