Gas heat pump and condensing boilers for an historical curial (or religious) building of 1200 sq.m.
Palazzo Passi - San Filastro
Product
GAHP A
Condensing boiler AY
Link Preassembled group
Product range
Gas-driven heat pump
Condensing boiler
Preassembled group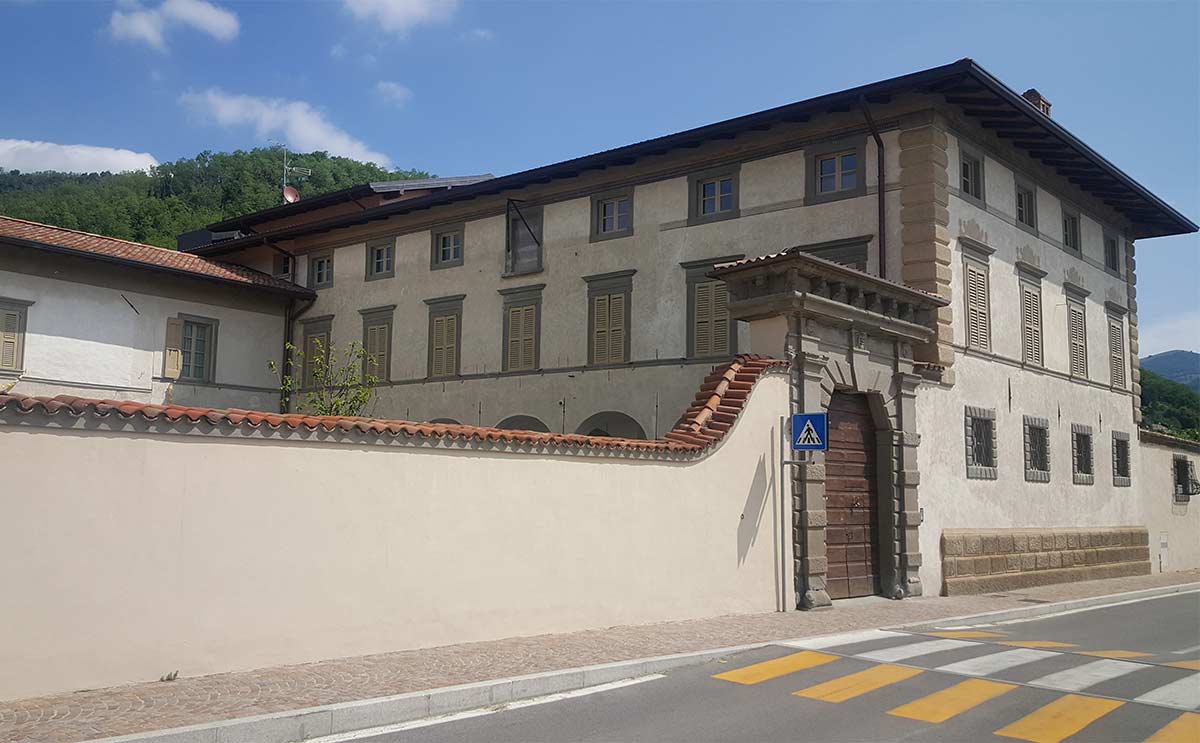 Palazzo Passi is a manorhouse dating back to the 17th Century, near the Iseo lake, in the North of Italy.
The building is now owned by the Parish of Villongo. In 2010 remarkable restoration works were initiated, which brought to light the magnificent access staircase to the first floor, with frescoed walls of almost 200 square meters dating back to the mid-17th century.
Today, Palazzo Passi houses the priests of the parish and boasts facilities for several cultural activities and exhibitions.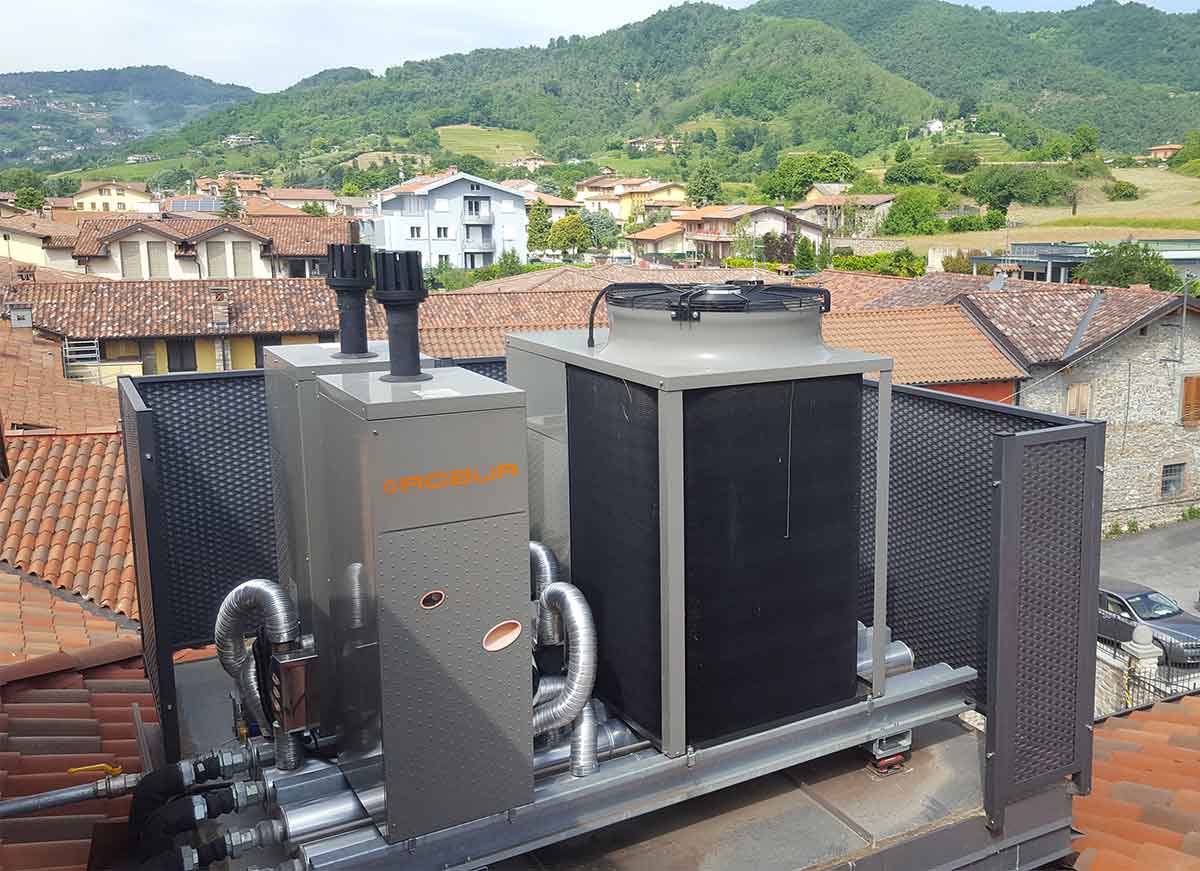 The requirement was to provide the heating and DHW production system for the whole building, covering a total area of ​​1200 square meters, replacing the previous plant consisting of individual gas radiators.
An air-source gas absorption heat pump Robur GAHP-A combined with two gas boilers for integration Robur AY Condensing have been installed.
The HVAC designer explains the advantages of the ROBUR solution, including:
Robur reliability, advanced technology;
installation on the roof, a viable solution in case of architectural constraints;
remarkable energy saving.

With these results, ROBUR EXPERIENCE is definitely advisable for all.
HVAC Designer Mr. Luigi Giupponi