Sports hall heated with gas heat pumps
Hluk Sport Hall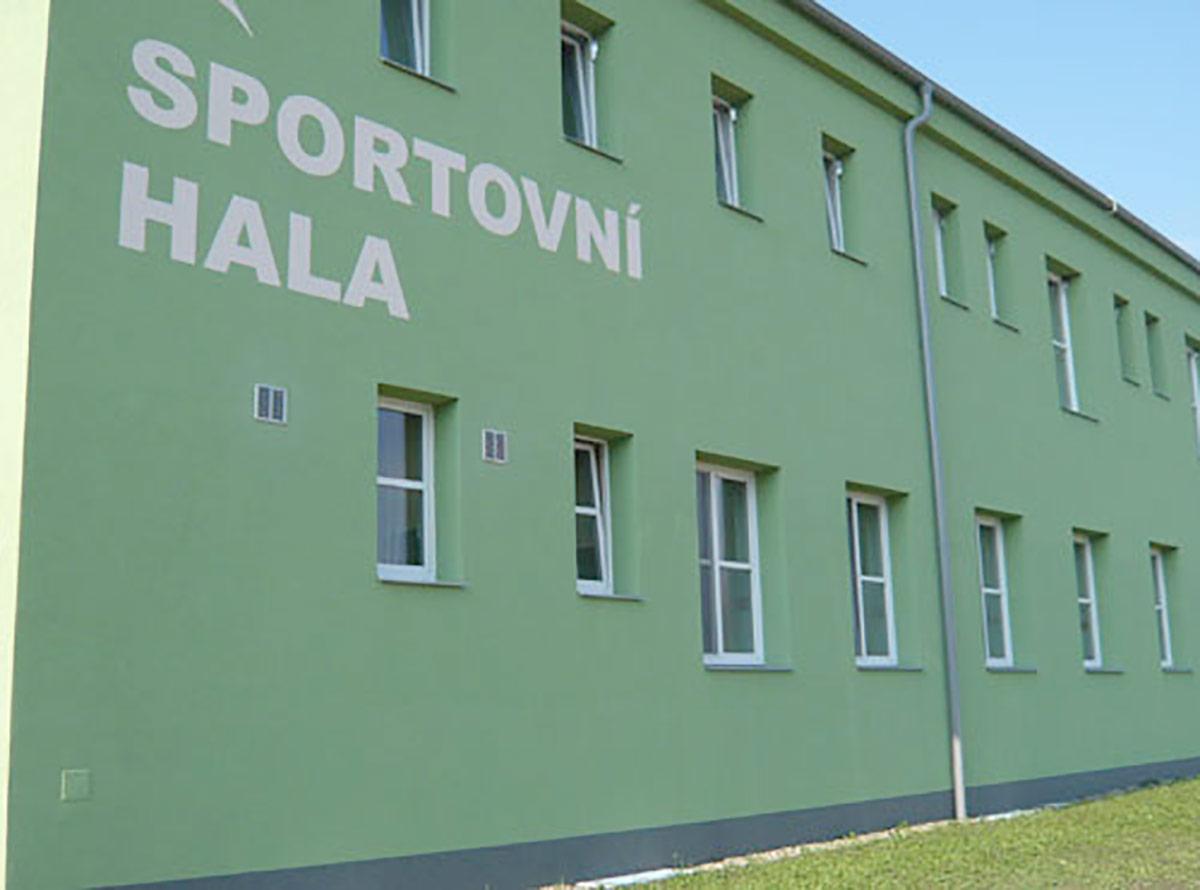 The sports hall building is located in the center of Hluk. It was built in 1984, offers 86 beds in 26 rooms and another 38 beds in the adjoining hostel.
The capacity of the tribunes is approx. 20,000. There are three halls, two lounges and a meeting room.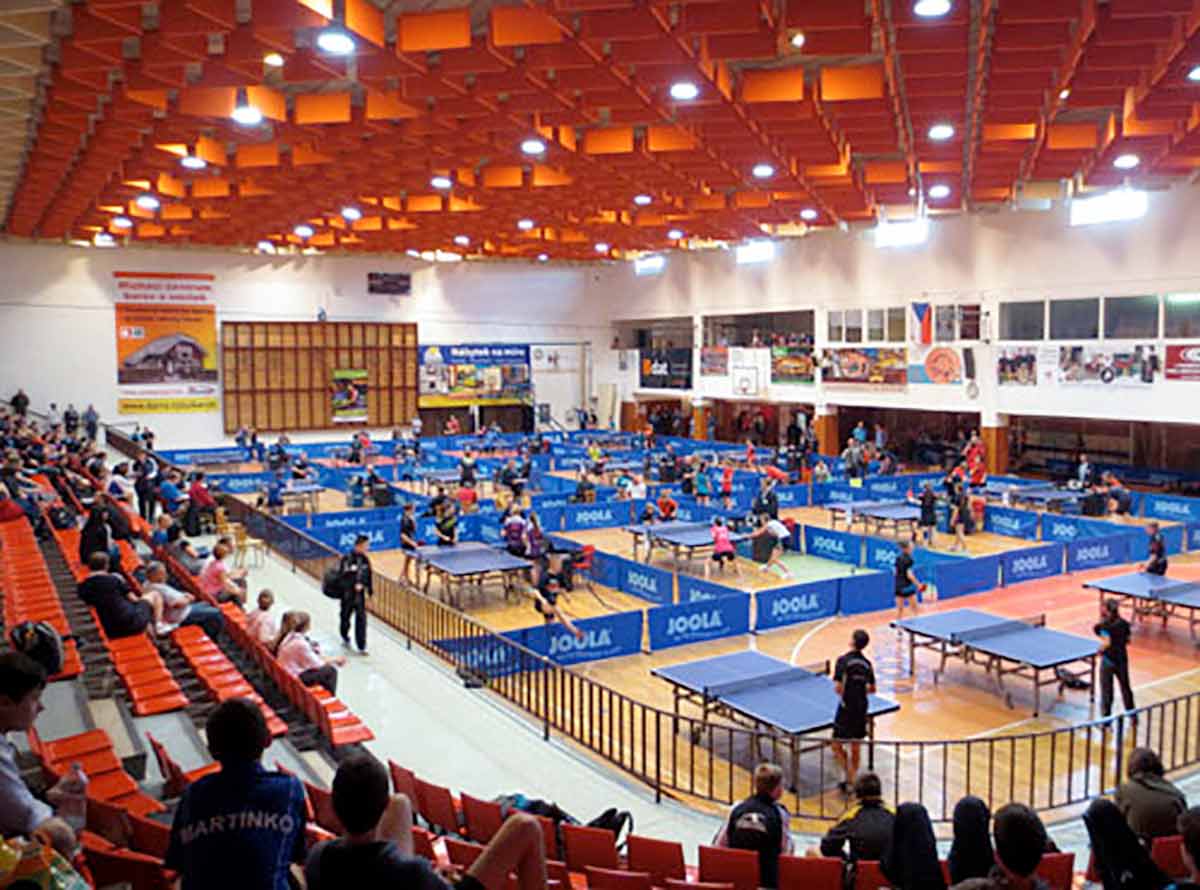 It is regularly used by nine sports clubs, a school, a kindergarten and a children's and youth house.
It is equipped with a deck that serves all indoor sports. Thanks to its size, the sports hall is also an important venue for various cultural events for the city and the surrounding area.
The facility's performance has been burdened with high operating costs, due to insufficient insulation combined with inefficient heating system.

The old system is composed by 16 gas boilers with the same rated output of 49.5 kW.
For the new system 7 air-source gas absorption heat pumps ROBUR GAHP-A in combination with gas condensing boilers have been installed.
With regard to the requirement of air exchange, the heat pump cascade was placed on the roof of the building on a prefabricated line.