Precise and constant thermo-hygrometric conditions in the fungiculture sector: reduced operating costs
Funghi Valentina
Product
GAHP WS
GA ACF HR
GA ACF TK
Link Preassembled group
Product range
Gas-driven heat pump
Gas chiller
Preassembled group
Need
Heating
Cooling
Domestic hot water production
Process application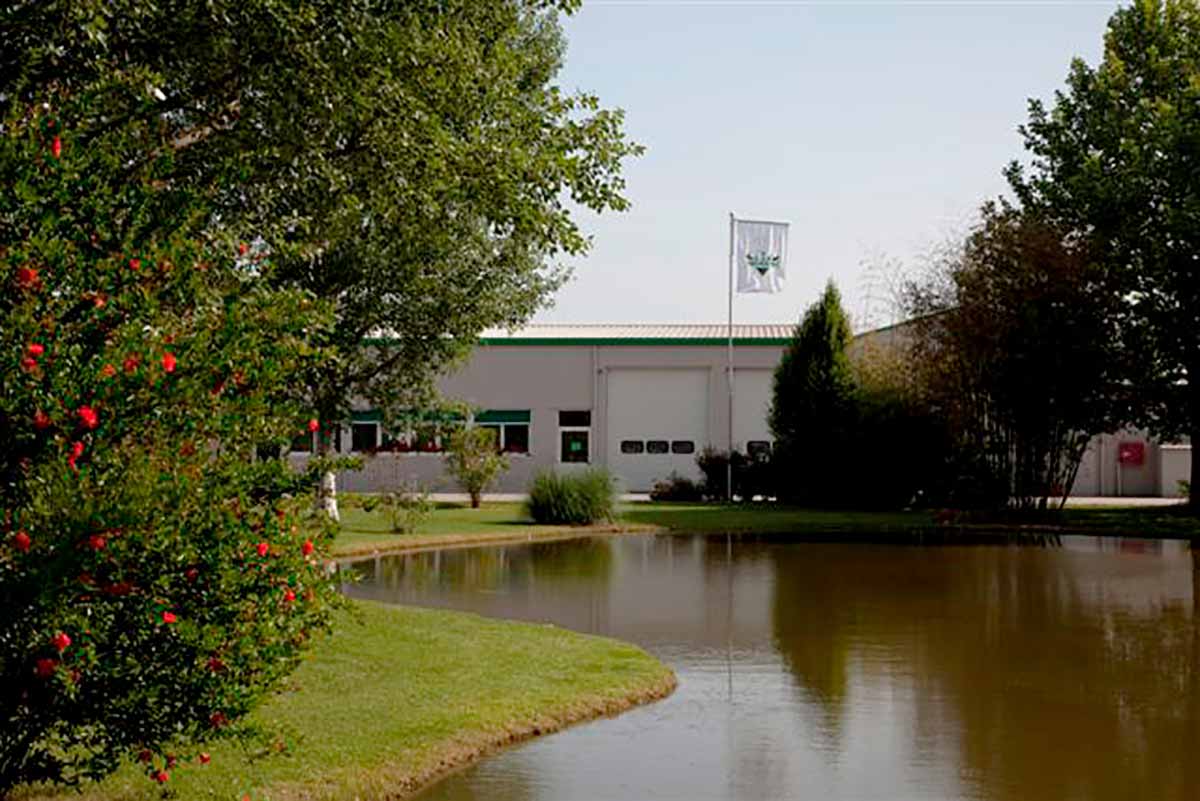 Reasons for our choice: reliability and continuity of service for the greenhouses, cost saving and environmental benefits.
Oriano Borghi, Owner
Keeping constant thermo-hygrometric conditions in the mushroom growing industry
A key factor in mushroom growth is keeping constant thermo-hygrometric conditions. That's what Oriano Borghi knows well. Mr. Borghi is the owner of Funghi Valentina, an Italian leading company in the mushroom growing sector.
Founded in 1980, the company is located in Minerbio, just a few miles from Bologna, in Italy. The site comprises of eight recently built and well equipped greenhouses specifically designed only for growing champignon mushroom.
Inside the greenhouses, an advanced control system provides a stable environment by maintaining constant humidity, temperature, oxygen and carbon dioxide during the mushrooms' growing cycle.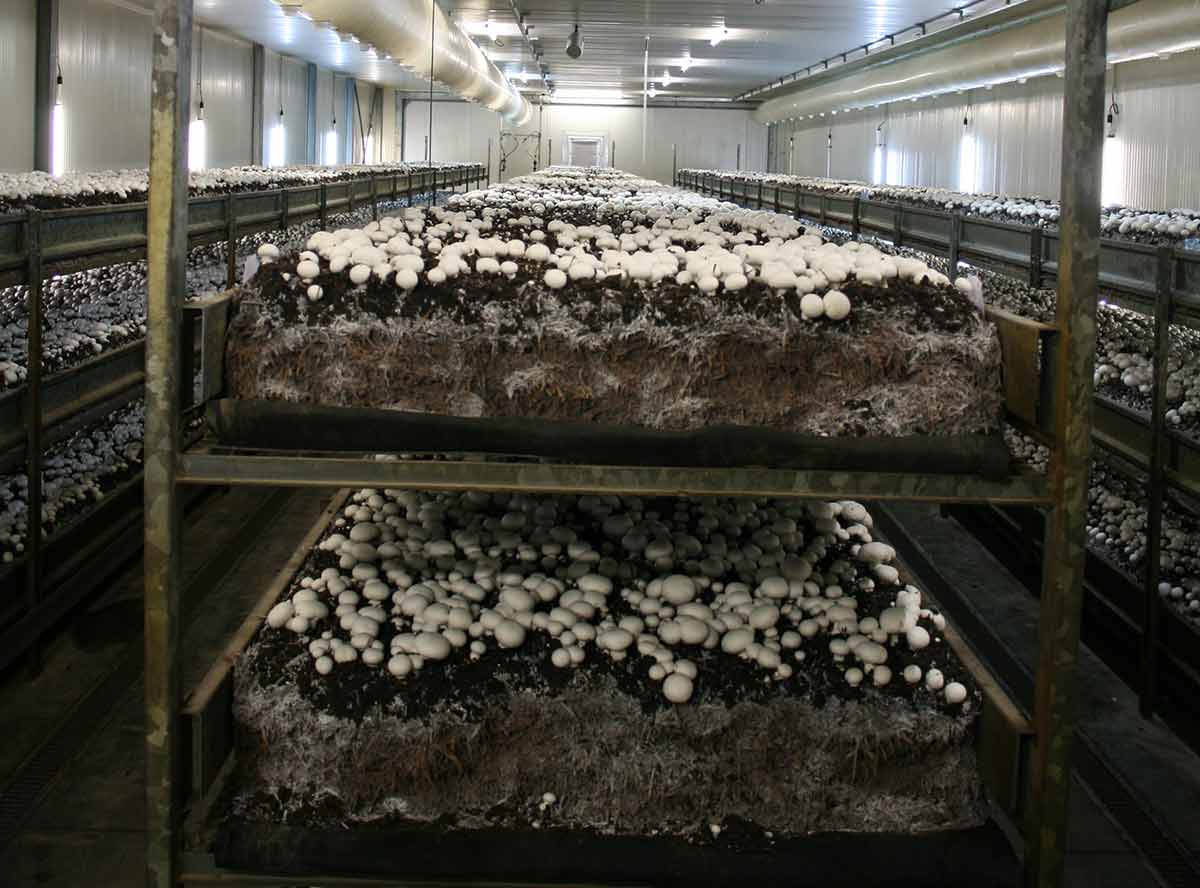 Customer requirements
The mushrooms' 60-day growing cycle requires artificial control of the environment, allowing the cultivation all year round. Since fresh air may have moisture content higher than the equilibrium moisture content for the mushrooms' growing process, cooling is required even during the winter months, thus helping to control temperature and moisture content.
The cooling system
Given the requirement of the premises, a system with a Robur gas fired chiller (that links the production of cold water and simultaneous hot water for post-heating) was installed.
The system was installed 6 years ago when this company was reviewing their cooling requirements but due to a significant increase in the production over the last years, the system has been recently improved.



The eight mushroom greenhouses are provided by 3 different systems with an overall cooling capacity of 655 kW.
The units with heat recovery have a heating capacity of 130 kW at 60 °C.
Real advantages
First of all, electrical load is significantly reduced: the Robur system requires 33 kW of power only, saving up to 200 kW in comparison with traditional systems.
At the same time, modularity of the system ensures high reliability of operation, adjusting supplied capacity to the demand.
Savings in maintenance costs are considerable: approx. 30% in comparison with electric systems.
In addition, Robur units have a few moving parts, ensuring high reliability and reduced maintenance costs. Robur absorption units use natural fluids, such as water and ammonia.
These refrigerants make Robur technology an eco-friendly and an extremely efficient option.
Every year, 20 Toe (Tons of oil equivalent) are saved in comparison to traditional electric chillers and 700 tons of combustion products as well as 60 tons of CO2 are cut too.
Outstanding results
The Robur system installed in the Funghi Valentina Greenhouses is highly efficient, cost saving and eco-friendly.
That's why the Robur system, jointly with AIRSystem (a leading company in planning and installing systems for the mushroom industry) is a remarkable example in the mushroom growing sector.
Interview with Borghi, owner of the company Funghi Valentina
Borghi, what are the main factors for mushroom greenhouses?
Mushroom production is a year round business, requiring the cooling equipment to operate during hot and cold ambient conditions: a key factor is to keep the temperature constant at 17 °C in summer and winter.
What are the reasons for choosing Robur technology after 6 years?
High reliability of operation as well as pre- and post sale service are the reasons why we have chosen Robur technology again. For us, proper cooling is vital: black-outs are to be avoided. Modularity of Robur chillers ensures operational continuity which helps in making us confident. I can recommend Robur technology to owners of mushroom greenhouses.
What are the main advantages of Robur technology?
A significant reduction in management costs makes my company a leading producer on the market. In addition, Robur technology is eco-friendly, reducing pollutant emissions and saving energy. Robur technolgy helped us in obtaining EMAS (The EU Eco-Management and Audit Scheme) certification.