The flexible range to serve the different needs of production area, warehouse and offices
Elio Cavagna s.r.l.
Product
GAHP A
Next-G Series
Caldaria Condensing+
Product range
Gas-driven heat pump
Gas unit heater
Wall mounted condensing boiler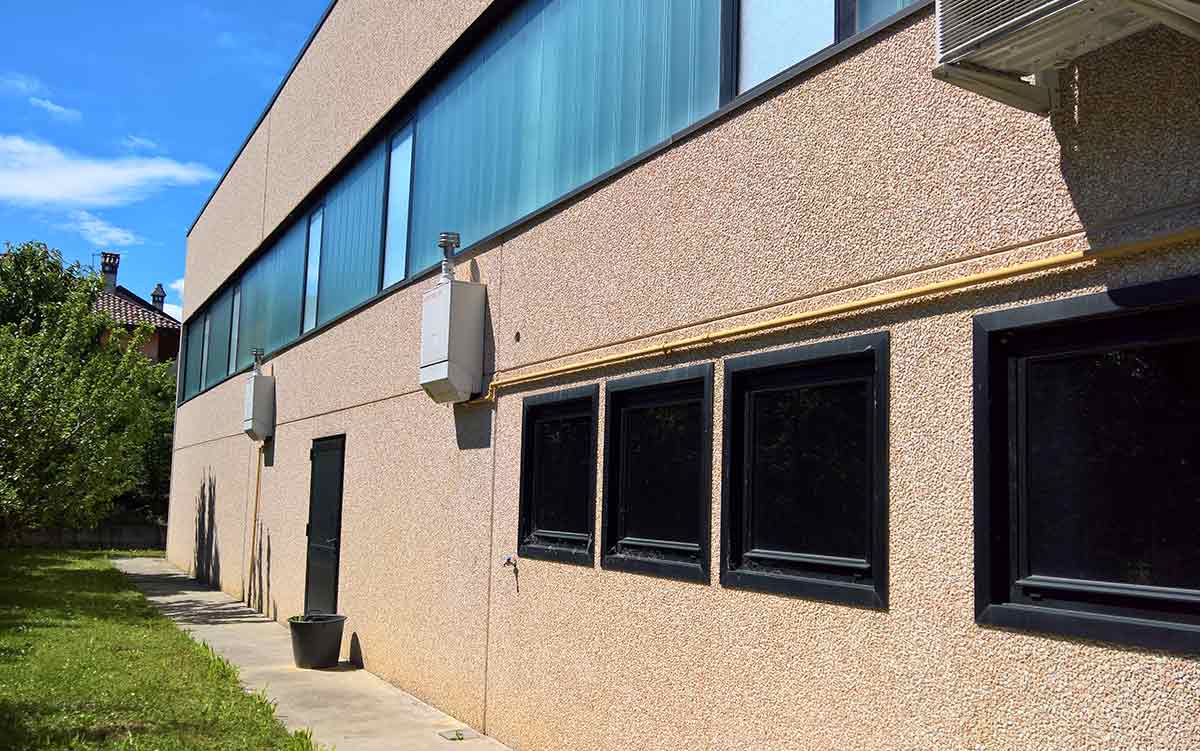 Founded in 1976, Elio Cavagna Srl operates in the longitudinal cutting sector of materials such as plastic, paper, glass fibers, rubber and aluminum.
The company is also a manufacturer of standard cutting modules or to be made according to customer specifications.
In 1999 the new plant was inaugurated in Galgagnano, in the province of Lodi.
The customer's need was to have a complete solution for the heating and air conditioning of the company, in its various areas: offices, warehouse and production area.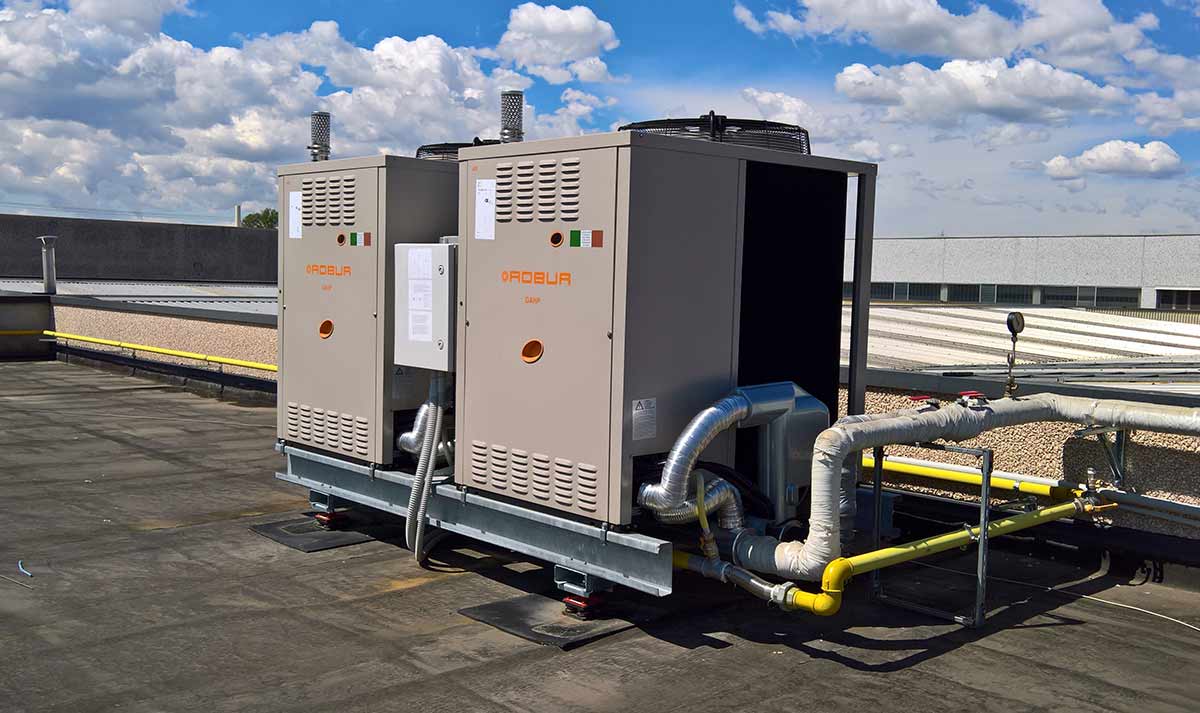 Recently installed, 2 Robur GAHP-AR reversible aerothermal absorption heat pumps have been installed on the roof and provide for the heating and air conditioning of the offices.


Furthermore, in the area dedicated to processing and subject to fire prevention restrictions, 2 combined systems were installed with an outdoor condensing boiler and Caldaria Tech internal air heater.
In the warehouse, 3 Robur hanging methane hot air generators heat effectively, in the most economical autonomous and independent way, without the need for a boiler room.
For my client I have chosen Robur solutions: a flexible and complete range for the multiple heating and air conditioning needs in the industrial sector.
Enea Arienti - Iti Klima Srl - Installer